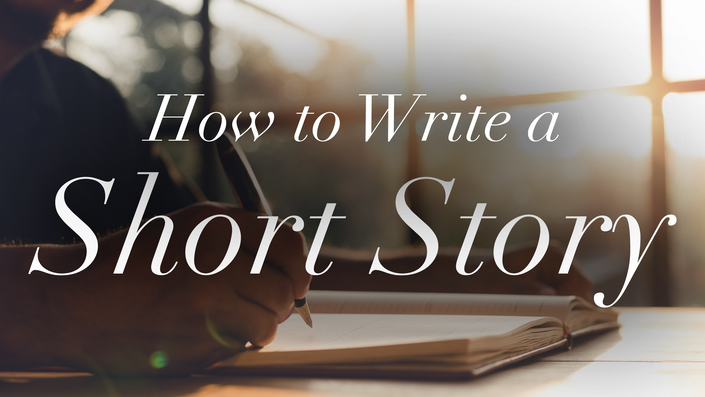 In this seminar, learn the process that David has in writing short stories.
Curriculum
Available in days

days after you enroll

Curriculum
Check your inbox to confirm your subscription
Use Short Stories To Launch Your Writing Career.


A lot of new authors start by writing a novel.

That's a big mistake.

If you're launching your writing career, you should start with short stories.

Why? 2 reasons.

First, you're probably not an A+ fiction writer quite yet. I'm not saying you're bad, but to make it as a novelist, you need to be elite. And if you want to be elite, you need to practice.

And short stories are the perfect way to practice writing fiction, because a) they're easier and b) they give you more immediate feedback.

Second, short stories give you a better chance of getting discovered.

To understand what I mean, imagine you write a novel and then take it to publishers. 

Even if your novel is really good, the publishers might not like it. What do you do then?

But instead of writing a novel, let's say you write 40 short stories. That gives you 40 chances to get "discovered", instead of just 1.

If just one of your stories gets featured in a magazine, guess what? You're on your way to a book deal.

If just one of your stories wins a contest, guess what? You're on your way to a book deal.

You get the picture.

It's no wonder that so many famous novelists first got discovered via their short stories. Here are some examples:
Ernest Hemingway (NET WORTH: $5 Million)

Jack London (NET WORTH: $5 Million)

Raymond Chandler (NET WORTH: $85 Million)

Kurt Vonnegut (NET WORTH: $114 Million)

George Saunders (NET WORTH: $1 Million)

Jesmyn Ward (NET WORTH: $5 Million)

Stephen King (NET WORTH: $500 Million)


Learn The Art Of Writing Contest-Winning Short Stories

As a judge of the Writers Of The Future contest, David Farland read lots of short stories.

He saw what makes them good...

And he saw what makes them bad.

In his video "How To Write A Short Story", you can see all his thoughts on writing short stories.

Everything from the best way to start a story, to the 3 ways your story has to affect your reader, to how to win writing contests.

That'll help you:
Understand the difference between good short story ideas and bad short story ideas.

Write stories that readers enjoy and tell their friends about.

Tailor your stories to contest judges.

Make a lasting impact on your readers (including publishers).

And more.

What You'll Learn
How writing short stories is different from writing full-length novels.

The 3 ways your story needs to affect your reader.

What contest judges look for when they judge short stories. (David Farland has a lot to say about this, because he was a judge of

Writers Of The Future

.)

How to

sell

your short story.

How to make your story

interesting

.

A back-to-back contest winner's trick for winning

any

writing contest.

And more.


How Much Does It Cost?

You can access this video for just $397.

(That's a small price to pay for something to boost your writing career. After all, your advance for your first novel can net you $5,000... sometimes even $10,000.)

You can get instant access right here:

[GET ACCESS TO "HOW TO WRITE A SHORT STORY" HERE]